Iowa Farmer Today
https://www.agupdate.com/iowafarmertoday/news/state-and-regional/farmers-and-agents-dissect-recent-rise-in-farmland-values/article_49598640-924e-11eb-92c6-7b5e6be96a34.html#tracking-source=home-top-story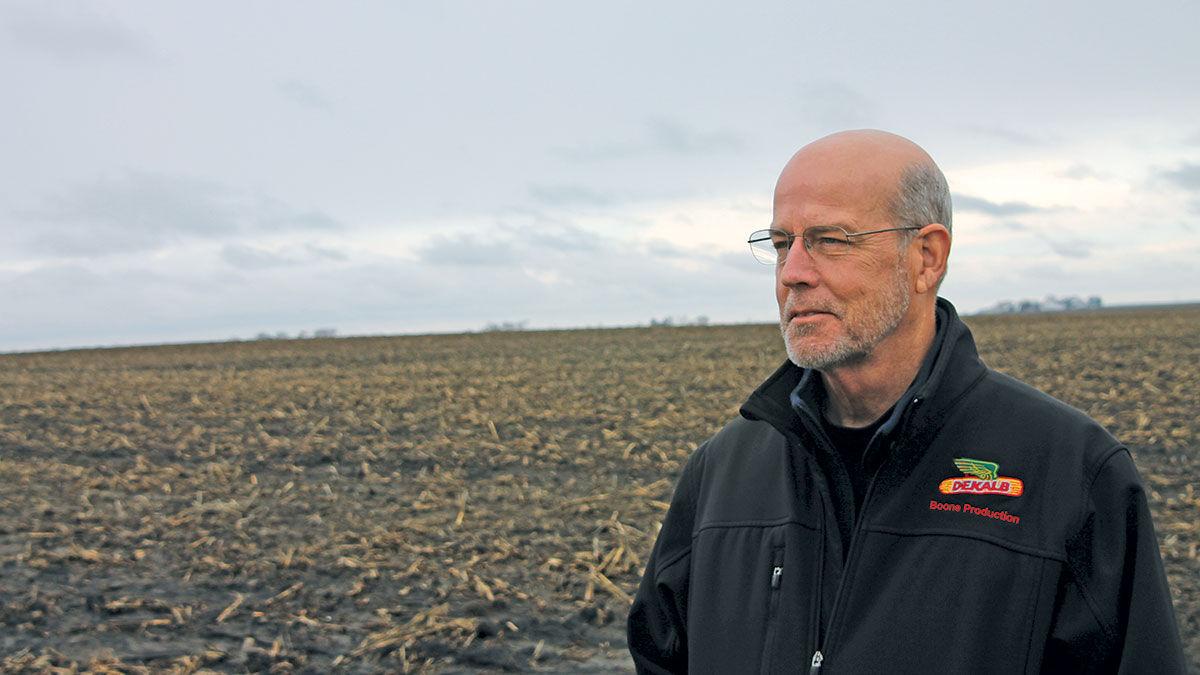 NEVADA, Iowa — It's a rainy day before the spring planting season has begun. The fields are brown, but the promise of green is there.
And apparently a lot of farmers and investors are seeing the promise of another kind of green in the fields of Iowa because land values have shot up in the past six months.
"When you see the low interest rates and the high commodity prices, I guess you should expect prices to go up," says Steve Henry as he walks toward a planter and anhydrous rig parked nearby. "But I don't really have a good feel for where this is going."
It's a line that is echoed by those who keep a close eye on farmland values in the state. The recent survey conducted by the state's ag land realtors showed a 7.8% jump in farmland prices in the past six months, compared to no increase the previous six months and a mostly flat market for the past several years.
"The top end (farmland) is doing really, really well," says Elliott Siefert, a realtor with Hertz Farm Management who headed this spring's survey by the ag land realtors. "And I would say the last three months were stronger than the previous three months."
Wendong Zhang, an assistant professor of economics at Iowa State University, runs the annual survey conducted by ISU. That survey is conducted each November, and last fall's showed a small increase, but Zhang says the market has heated up since then so the realtors' result wasn't a complete surprise.
The two keys, he says, have been very low interest rates and a surge since last August in commodity prices. He says a third reason appears to be a lack of land hitting the market.
And he says the large government payments to farmers last year were also a factor.
"It has been a perfect storm" of influences, Siefert says.
But that raises a very important question: Is this a trend or just a blip?
"I wish I knew," Siefert says. "There are just an awful lot of unknowns right now."
COVID-19 is one of those unknowns. The country appears to be pulling out of the economic doldrums caused by the pandemic, but a resurgence of the disease could hit the economy again.
Trade is another issue. The relationship between the United States and China has been difficult in recent years, and a new rift or some other factor disrupting trade could be an issue.
Weather and crop production is always an issue. A bad crop could hurt farm income. Too much grain could push down commodity prices.
And changes in government policies could help or hurt as well. The large payments of the past two to three years are unlikely to continue.
Siefert and Zhang say it is entirely possible this is a blip, and that values could go back to being flat or rising gently in the coming months. Neither is convinced yet that this is a return to the multi-year land values boom that hit agriculture from about 2008 to about 2013.
And yet, it's hard to argue with a nearly 8% jump in just six months.
Henry, for one, sees all of this as a "good news, bad news" situation. On the plus side, as a farmer and landowner, it is good to see your most valuable asset grow more valuable. On the minus side, this could lead to higher rental prices and other input price increases. It also could make it more difficult for his sons and other young farmers to get access to land.
And he says there is always the concern that investors or other buyers may not be willing to spend the money on good conservation and land usage practices.
"It's kind of a two-edged sword," he says.
The hope, he adds, is that the good news outweighs the bad and that the market and the buyers behave in a responsible way.
Either way, plenty of farmers are going to be keeping an eye on commodity prices and land values in the next six months in hopes of learning whether this is indeed a trend or a blip.